Quarter four performance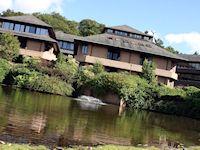 25 May 2021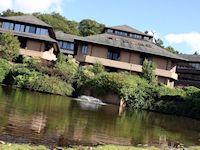 Continuing to respond to the Coronavirus outbreak dominated Powys County Council's work and performance in the last quarter of 2020/21, Cabinet has been told.
The council collects and reports a wide range of service information to gauge performance against the delivery of national and local priorities. The latest 2020/21 quarter four information was considered by Cabinet today (Tuesday, May 25).
Although the council has revoked its Business Continuity Plan for most areas, it was still in place up until the end of April. The plan allowed the council to focus on business-critical activities with three priority areas:
Responding to COVID-19
Keeping our Communities Safe and Resilient
Running the council
Cllr Graham Breeze, Cabinet Member for Corporate Governance, Engagement and Regulatory Services, said: "Despite much of our resources focused on the Business Continuity Plan due to the pandemic, the council's performance against the usual performance measures was positive during the quarter four of 2020/21.
"Overall, 73% of the 90 Corporate Improvement Plan (CIP) objectives were on track and 49% of the 107 CIP measures met their target. This is a significant improvement when compared to quarter four of 2019/20 where only 44% of CIP objectives and 39% of CIP measures were on target.
"While our focus has been responding to the pandemic, we have made progress in delivering our Vision 2025 priorities. This includes making progress in establishing extra care facilities in Brecon, Welshpool and Ystradgynlais.
"118 new council properties are under construction across the county, which include flats, houses and bungalows, estimated to have a combined contract value of over £20m.
"Under Growing Mid Wales, a Mid Wales Skills Partnership has been created, which will work with business leaders and stakeholders across the region in order to drive change in the skills landscape. The Mid Wales Growth Deal will receive £5.5m per year for 10 years instead of £3.66m per year over 15 years.
"Our Transforming Education programme has progressed with the opening of a new 21st Century facility for Welshpool Church in Wales Primary School as well as the appointment of a contractor to build the new Ysgol Gymraeg Y Trallwng, the new Welsh-medium school in the town."
2020/2021 Quarter four performance highlights
1,637 contacts through the Front Door service with 86% of contacts supported
786 face to face child protection visits 91% within timescales
500 face to face child looked after visits 91% within time scales
248 children and young people supported by the Early Help Team. This included 1,479 individual one-to-one sessions
1,922 positive Covid-19 cases with 100% of 4,401 contacts traced
28,529 welfare calls were attempted to Powys residents with the return of shielding
Pupil attendance figures for Powys schools remained strong at 94.3% over the spring term
Over 800 families were supported through the loaning of digital devices for learners to access online learning
Nearly 400 mobile Wi-Fi devices were distributed to families to help them overcome connectivity issues
261 young people and their families supported by the Youth Intervention Service
10,257 businesses supported with more than £84.5m of grants distributed
Over £2m distributed to 3,740 care workers under £500 payment scheme
Business rates collection as at 31 March was 98.73%
Council tax collection rate as at 31 March was 97.04%
27,328 customer service calls