Cash boost for businesses impacted by remaining Covid restrictions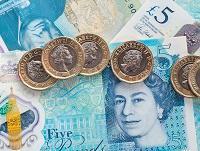 28 May 2021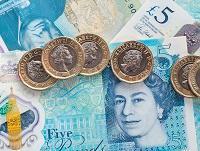 Powys businesses that continue to be materially impacted by the remaining Covid restrictions may be eligible for another grant.
A further package of business support is being made available through Welsh Government's Economic Resilience Fund (ERF).
The latest funding round offers cash grants of between £2,500 and £10,000 to help eligible businesses, social enterprises and charities and supply chain businesses with their operating costs (excluding staff wages) from 1 May 2021 to 30 June 2021.
Powys County Council will administer the grants to businesses with a turnover of less than £85,000, and those with a turnover greater than £85,000 will receive their grant from Welsh Government.
With restrictions now easing for the majority of businesses, the criteria is more focused than previously and eligible businesses will need to apply online this time around.
Businesses need to show a reduced turnover of 60% or more for this period compared with May and June 2019, as a direct result of ongoing Covid restrictions.
This round of funding will support businesses that are either:
Forced to remain closed by ongoing restrictions between 1 May 2021 and 30 June 2021
Unable to open indoors between 1 May 2021 and 17 May 2021
A venue which caters exclusively for weddings and events with a regulatory restriction capacity of 30 guests
A supply chain business that generates 60% or more of its sales revenue from businesses falling into the above categories
Where a business is eligible for Welsh Government's freelancer support or has received funding from schemes such as the "Be Active Wales Fund" or the "Communities Resilience Fund" for the same time period, then unfortunately they won't be eligible for this grant.
Cllr Aled Davies, Deputy Leader and Cabinet Member for Finance, said: "It's great to see our county opening up again after many months of lockdown, but there are still some businesses that are affected by the remaining restrictions.
"We hope that this latest grant will come as a boost for those businesses and will see them through to July.
"Powys County Council has paid out well over £85m in financial support during the pandemic, and we'll be paying out thousands more as part of this latest round.
"Thank you to every Powys resident who continues to follow Covid guidance. We are not out of the woods yet, but together we're making great strides and can finally enjoy some freedom as a result."
The ERF grant opens for applications from Monday 31 May 2021 and will close at 5pm on Wednesday 30 June 2021.
For more information please visit the council's website: https://en.powys.gov.uk/article/11072/Business-Support-for-Covid-Restrictions