Unacceptable behaviour taking place at Brecon Cemetery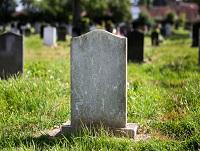 3 June 2021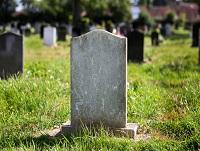 Families who take mini quad bikes and allow their children to ride around a south Powys cemetery have been criticised for their 'unacceptable' behaviour by the county council.
Powys County Council has received complaints from members of the public about the unacceptable behaviour that is taking place at Brecon Cemetery.
The council has also criticised dog owners after receiving reports that they are allowing their dogs to foul in the cemetery then not cleaning up and disposing the mess correctly.
Cllr Beverley Baynham, Cabinet Member for Regulatory Services, said: "Not only is the behaviour totally unacceptable but it is also very disrespectful to those who have loved ones buried there.
"We have informed the police about the mini quad bike activity taking place at the cemetery and have asked that they increase patrols to prevent this anti-social behaviour.
"We are also urging residents and visitors to report any further incidents and, if possible, any vehicle registrations that transport these mini quad bikes to the cemetery."
It is an offence to allow a dog in your control, even if you're walking someone else's dog, to foul in a public place and to fail to clean it up immediately after it has fouled. Public places include footpaths, playing fields, parks, car parks, churchyards and cemeteries. Anyone who fails to clear up after their dog can face fines of up to £1,000.
"We live in a beautiful county and we want to keep it that way but dog fouling impacts on the way communities look," said Cllr Baynham.
"The majority of dog owners are responsible but there is a minority who let their communities down by allowing their dogs to foul in public. We would urge residents and visitors to report any dog fouling incidents to the council."
If you have concerns about unacceptable behaviour at a Powys cemetery, contact the council's Environmental Protection Team on 01597 827467 or email public.protection@powys.gov.uk
Anyone who fails to clear up after their dog can be fines of up to £1,000. To report incidents of dog fouling in your areas, please visit: https://en.powys.gov.uk/article/4511/Report-dog-fouling