Regional Partnership Board is pressing ahead with plans for Powys Health and Care Academy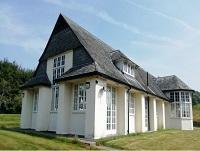 14 June 2021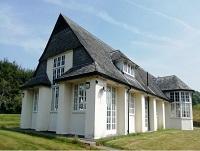 Powys Regional Partnership Board (RPB) is pressing ahead with plans for a new health and care academy for the county.
Its first campus in Basil Webb Hall, on the Bronllys Hospital site, will open in the autumn, with plans to develop further similar facilities, across the county, over the next couple of years.
The Powys Health and Care Academy (HCA) will offer face-to-face and digital learning opportunities through four schools - a School of Research, Development and Innovation, a School of Leadership, a School of Volunteers and Carers, and a School of Professional and Clinical Education and Training - to employees in the health and care sector, to those looking for a career in the sector and to volunteers and unpaid carers who support the sector.
Its first group of learners will be young adults who are being offered work placements with Powys Teaching Health Board, Powys County Council's Social Services department and Powys Association of Voluntary Organisations through the UK Government-funded Kickstart Scheme.
Powys RPB is made up of a range of public bodies and other representatives, including Powys County Council (PCC), Powys Teaching Health Board (PTHB) and Powys Association of Voluntary Organisations (PAVO), who are working together to improve the health and wellbeing of the county's residents.
Julie Rowles, Director of Workforce and Organisational Development for PTHB, said: "Our ambition for the academy is to become an exemplar provider of rural health and care education, training and development. We want the health and care sector in Powys to be the sector of choice for those who are looking to upskill and/or embark on a new career. We want people to come to Powys to develop, up skill and enjoy a career here.
"The work, currently taking place at the Bronllys campus, is the first of many state-of-the-art physical spaces that will come online in the coming years as we develop the Powys Health and Care Academy."
Cllr Myfanwy Alexander, PCC's Portfolio Holder for Adult Social Care and the North Powys Wellbeing Programme, added: "As we in Powys recover from COVID19, the welfare of our residents has never been more significant. We need a thriving health and care sector to ensure this, as well as to provide vital career opportunities.
"The Health and Care Academy is a fantastic opportunity for local people to develop the skills they need to build successful careers in the sector. I am particularly pleased to see the opportunities provided for carers to turn their valuable experience into career opportunities."
Carl Cooper, Chief Executive of PAVO, added: "I'm really excited about the plans for a School of Volunteers and Carers within the Health and Care Academy. It represents an important acknowledgement of the significant role that volunteers, and unpaid carers play in the care and support of people and communities.
"We are committed to ensuring that volunteers and carers in Powys receive the help they need and want to provide their essential services."
The Powys HCA is part of a Wales-wide response to increasing access to education and training across the health and care sector and is being developed with the intention that it will be the core provider in the county by 2027.
For further information on Powys HCA and its work e-mail Anna-marie.lote-jones@wales.nhs.uk or Louise.k.richards@wales.nhs.uk
PICTURE: Basil Webb Hall.