Ysgol Bro Hyddgen statutory notice published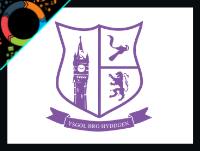 17 June 2021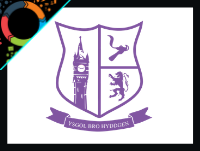 Plans to gradually change the language category of a north Powys school to create the county's first all-age Welsh-medium school have moved a step forward with the publication of a statutory notice, the county council has said.
Last month (Tuesday, May 18) Powys County Council's Cabinet agreed to publish a statutory notice on a proposal to change Ysgol Bro Hyddgen from a dual-stream school to a Welsh-medium school on a phased basis. Eventually, this would mean that all teaching would be through the medium of Welsh, ensuring that all pupils become fully bilingual in Welsh and English.
The decision was taken after Cabinet considered the findings of a consultation report after the council held a seven-week consultation during December 2020 and January 2021.
The proposed change would be introduced year-by-year, starting with the school's Reception class in September 2022.
Pupils from non-Welsh speaking homes joining the Reception class in the future would learn Welsh at school and acquire the language skills needed to access Welsh-medium education throughout their time at the school. They will also continue to develop their English language skills, meaning that they would be fully bilingual and able to communicate effectively in both languages.
Additional support would be provided to pupils to improve their Welsh language skills, including opportunities for immersion education which has proved very successful in other counties.
If implemented, the proposal would help the council deliver one of the aims in its Strategy for Transforming Education 2020-2030, which is to improve access to Welsh-medium provision across all key stages. The strategy was approved in April 2020.
Members of the public now have 28 days to submit any objections that they have about the proposal to the council.
Cllr Phyl Davies, Cabinet Member for Education and Property, said: "Moving Ysgol Bro Hyddgen along the language continuum would help us meet the aims and objectives within our Strategy for Transforming Education in Powys. It would also ensure that all pupils attending the school have the opportunity to become fully bilingual, fluent in both Welsh and English, therefore contributing to the Welsh Government's aspiration to achieve a million Welsh speakers by 2050.
"However, it is important that Cabinet hears the views of those who object to the proposal before any final decisions are made and I would urge them to send their views to us so that they can be considered."
To view the statutory notice visit Ysgol Bro Hyddgen Machynlleth.
Alternatively, you can send your objection in to us in writing by emailing education@powys.gov.uk or via post to the Interim Chief Education Officer, Powys County Council, Powys County Hall, Llandrindod Wells, Powys, LD1 5LG.
The Objection Period will close on Thursday 15 July 2021.
To find out more about Welsh-medium education in Powys, visit Destination bilingual.