Informal engagement to be held on preferred way forward for Ysgol Calon Cymru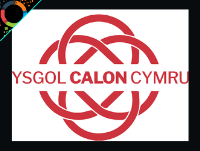 22 June 2021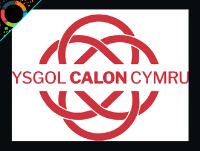 Learners, parents, school staff and governors will be given the opportunity to contribute to the development of ambitious plans to transform education in mid Powys, the county council has said.
Powys County Council wants to address issues with the current operating model of Ysgol Calon Cymru, a dual stream secondary school operating across two campuses. The campuses are located in Builth Wells and Llandrindod Wells.
Last year (September 2020), Cabinet considered a Strategic Outline Case (SOC) which identified a preferred way forward that could address these issues, which was:
A new 11-18 English-medium campus in Llandrindod Wells; plus
A new/remodelled 4-18 Welsh-medium all-through campus in Builth Wells.
Today (Tuesday, June 22) agreed to hold informal engagement with key education stakeholders including learners, parents, governors and school staff so that they can contribute to the development of the strategic vision for transforming education in the area.
Cllr Phyl Davies, Cabinet Member for Education and Property, said: "Providing high-quality teaching and learning environments is one of the aims of our Vision 2025 and our Strategy for Transforming Education in Powys 2020-2030 will help us meet these aims.
"We want to improve learner entitlement and experience at Ysgol Calon Cymru by developing state-of-the-art 21st Century facilities at Llandrindod Wells and Builth Wells as well as establishing a Welsh-medium all-age school. However, this will require a large amount of capital investment and we must ensure that we get this right.
"The current operating model at Ysgol Calon Cymru is neither educational effective, financially efficient or sustainable. The condition of the Llandrindod campus in particular is very poor, Builth Wells campus also needs improvement and there is also a need to significantly improve the learning entitlement and experience for Welsh-medium pupils and expand the limited offer of provision currently available.
"We believe that the preferred way forward for Ysgol Calon Cymru will address these issues. This is a large-scale highly complex programme of change with significant investment, and we want to ensure that all stakeholders are able to contribute to the development of these plans.
"We will now hold a period of informal engagement with stakeholders in September and October 2021 on the preferred way forward for Ysgol Calon Cymru. An engagement report will then be produced for the consideration of Cabinet towards the end of the year and, if approved, formal consultation would then proceed as part of the statutory school reorganisation process."