Proposal to close small school to continue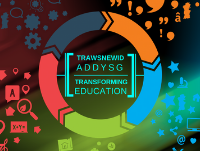 25 June 2021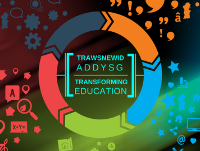 Plans to hold informal engagement on a preferred way forward for Ysgol Calon Cymru will not impact on a current proposal to close a small mid-Powys primary school, the county council has said.
Earlier this week (Tuesday, June 22), Cabinet agreed to hold informal engagement with key education stakeholders including learners, parents, governors and school staff so they can contribute to the development of the strategic vision for transforming education in the area. The preferred way forward is:
A new 11-18 English-medium campus in Llandrindod Wells; plus
A new/remodelled 4-18 Welsh-medium all-through campus in Builth Wells.
This will be the first phase of the transforming education programme in the Llandrindod Wells and Builth Wells areas. A second phase will be carried out at a later stage which will focus on reviewing primary and early years provision in the area.
However, the council's current proposal to close Llanfihangel Rhydithon County Primary School will continue with Cabinet due to consider the findings of the recent formal consultation this autumn.
Cllr Phyl Davies, Cabinet Member for Education and Property, said: "Cabinet are committed to transforming the learner experience and entitlement for all our learners by delivering our Strategy for Transforming Education in Powys 2020-2030. It was produced following extensive engagement with learners, the teaching profession and the wider public, who now expect us to deliver change that will benefit all learners.
"The current operating model for Ysgol Calon Cymru faces significant issues which we believe can be addressed by our preferred way forward. However, this is a large-scale, highly complex programme with significant investment. That is why Cabinet approved informal engagement so that all stakeholders are able to contribute to the development of these plans.
"However, we still need to address the significant challenges facing education in Powys including the high proportion of small schools in the county.
"Due to these challenges, we will continue with the current process regarding Llanfihangel Rhydithon County Primary School which is not impacted by our aspirations for Ysgol Calon Cymru."