Warning notices for schools removed by council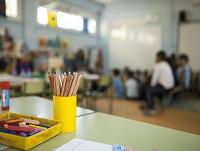 6 July 2021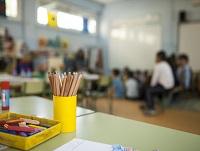 Warning notices issued to four Powys schools due to financial concerns have now been removed, Cabinet will be told next week.
Powys County Council have removed the warning notices for Crickhowell High School, Welshpool High School, Ysgol Bro Hyddgen and Ysgol Gymraeg Y Dyffryn Y Glowyr after reviewing the latest budget proposals submitted by the schools.
Warning notices are still in place for Ysgol Calon Cymru and Ysgol Maesydderwen while the warning notices for Brecon High School and Ysgol Cedewain will be reviewed in the Autumn term.
The warning notices issued to these schools have been in place since July 2019.
A warning notice was issued to Clyro Church in Wales School in December 2020 due to financial concerns. Financial delegation continues to be suspended at the school.
No further warning issues are being issued by the council currently but will do so to schools if there is a cause for concern.
Confirmation on the removal of the warning notices will be reported in an information report on schools' financial position at the end of March 2021 as well as the budget plans for 2021-22, which will be considered by Cabinet on Tuesday, July 13.
Cabinet will also be informed that at the end of March 2021, 81 schools were in a surplus position with a combined surplus balance of £6.9m.
However, there are 14 schools in a deficit balance position with a combined cumulative deficit of £3.7m but this does compare favourably with the end of March 2020, where there were 23 schools with a combined deficit of £4.9m.
Cabinet will also be informed that of the budgets submitted by schools for the new financial year and their indicative budgets, 80 schools were budgeting to be in a cumulative surplus position at the end of March 2022. These budgets meet the criteria to be approved under the Scheme for Financing Schools.
However, there are 11 schools that are budgeting to be in a cumulative deficit position at the end of March 2022. Four of these schools meet the criteria within the Scheme for Financing Schools to be a licensed deficit while seven schools did not meet the criteria and are unlicensed according to the scheme.
Cllr Aled Davies, Deputy Leader and Cabinet Member for Finance, said: "Cumulative balances remain a concern and a significant risk to the council but our schools are working well with officers to bring in-year budgets into balance and halt the growth of cumulative deficits.
"The current and projected financial position of our schools continues to be a challenge so it is essential that all governing bodies work with the council to take action to provide a curriculum that can be delivered within the funding provided."
Cllr Phyl Davies, Cabinet Member for Education and Property, said: "The extraordinary circumstances of the last financial year and the significant amount of Welsh Government funding received during March 2021 has resulted in more schools having significant surpluses.
"Normally, we would be requesting spend plans from those schools that have significant balances. However, due to the continued uncertainty around of impact of COVID-19, this will not be implemented.
"Schools are planning to utilise these surpluses over the next academic year and beyond to provide appropriate support to learners impacted by COVID-19."