Schools' review outcome to be considered by Cabinet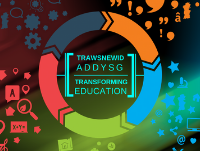 7 July 2021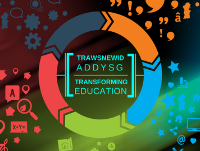 The findings of a review of three north Powys primary schools will be considered next week, the county council has said.
Powys County Council is committed to bring forward plans to deliver an improved learner offer for children and young people by delivering its Strategy for Transforming Education in Powys 2020-2030, which was approved last April.
Last September, a preferred way forward for the future configuration of schools in the Llanfyllin / North Welshpool catchment was considered by Cabinet which included the following three schools:
Ysgol Pennant
Llanrhaeadr-ym-Mochnant Primary School
Ysgol Bro Cynllaith.
The council has developed and considered options for the three schools, which will be reported to Cabinet on Tuesday, July 13.
Cabinet will be told that the council will not be proceeding with any proposals for Ysgol Pennant and Llanrhaeadr-ym-Mochnant Primary School at this time but will continue to monitor the situation at the two schools and also to work with Llanrhaeadr-ym-Mochnant Primary School to move the school along the language continuum over time to strengthen Welsh-medium provision in the area.
However, Cabinet will be asked to start the statutory process to close Ysgol Bro Cynllaith from August 2022, with pupils to transfer to their nearest alternative schools in Powys.
Cllr Phyl Davies, Cabinet Member for Education and Property, said: "We are committed to transforming the learner experience and entitlement for our learners and we will achieve this by delivering our Strategy for Transforming Education in Powys 2020-2030. Our strategy is ambitious, exciting and we believe it will give our learners the best possible start they deserve.
"However, as we start to implement it, we will be faced with significant decisions as we look to address some of the challenges facing education in Powys which include the high proportion of small schools in the county, decreasing pupil numbers and the high number of surplus places.
"We have looked in great detail at potential options for Ysgol Pennant and Llanrhaeadr-ym-Mochnant Primary School as part of the preferred way forward. However, following a robust review that considered a wide range of factors, we have decided not to proceed with any options for these two schools at this time.
"The proposal to close Ysgol Bro Cynllaith has not been reached lightly. Not only have they been robustly challenged by senior leaders within the council at every step, but the proposal has also been developed with the best interest of the learners, who have been at the forefront of our discussions and decision-making.
"If this school was to close, then the learners would be attending schools that would be better equipped to meet the requirements of the new national curriculum and that could provide a wider range of educational and extra-curricular opportunities.
"I am recommending to Cabinet that we start formal consultation to close Ysgol Bro Cynllaith."
Should the recommendation to commence the statutory process be approved, it is anticipated that consultation would commence in September 2021.