National recognition for Powys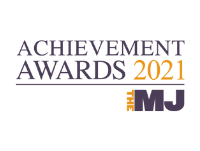 8th July 2021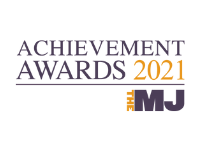 Digital and innovative work by Powys County Council has received national recognition in The MJ Achievement Awards 2021.
The awards celebrate the best in local public services from across the UK. Powys has been announced as a finalist in the Innovation in Children's Services Award and commended in the category of Digital Transformation.
The Innovation in Children's Services Award recognises a committed team that has developed creative, forward thinking services for children, young people and families. In 2019, Children's Services created a new team dedicated to prevent, protect and support children from all forms of child exploitation. The team has transformed the work of child exploitation and has led the region in various initiatives to safeguard young people.
Working with partners in Dyfed Powys Police and Powys Teaching Health Board, the team has developed and recently published the Child Exploitation strategy. The strategy sets out how people in Powys can work together to safeguard children by creating communities that are harsher for perpetrators and provide non-blaming and safer environments for young people. The team run regular local and national training and support events for professionals and families to discuss concerns and improve their knowledge to help tackle child exploitation.
The Commendation for the Digital Transformation Award recognises the way the council has embraced new technology in a number of areas. This includes building a bespoke COVID-19 Track and Trace system that three other Welsh councils have used. In addition, web-based systems were built to assist with assessing and logging food parcel and welfare calls, as well as monitoring lateral flow testing for social care staff.
The Commendation also encompasses improvements to the Powys website to increase the number of transactions residents can do online, such as subscriptions to the garden waste service and requests for commercial waste permits.
Cllr Rachel Powell, Cabinet Member for Children's Services, said: "The work of Children's Services to focus on child exploitation has been ground-breaking within Powys and has thankfully, put this important issue high on the agenda within the Council and within our communities. There has been a collective drive in determination and vision, that has brought agencies together, which has contributed to the improvement of services in tackling child exploitation in our county. Powys Children's Services have been exceptional in leading the way and I would like to thank all members of staff for their continued commitment within this area of work."
Cllr Beverley Baynham, Cabinet Member for Digital Services, said: "The digital improvements recognised have not only helped our response to the COVID-19 pandemic, but they are helping to make transactions easier and quicker for residents, and streamlining internal processes. We look forward to making many more digital improvements as they are an important part our transformation journey to achieve the aspirations in Vision 2025."