Good Performance despite Covid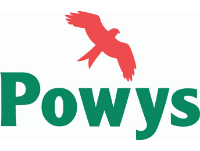 9 July 2021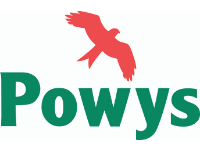 Powys County Council made good progress against its Vision 2025 Corporate Improvement Plan during 2020-21 despite the impact of the Coronavirus pandemic, the county council will be told.
During the year, the Council's priority was responding to the COVID-19 pandemic, having invoked it business continuity plan in March 2020 to focus on business-critical activities - keeping people safe, stopping the spread and reaching out to those that needed help the most.
The decision meant most services and some planned activities were either delayed or paused, as staff and members focused their efforts on our COVID-19 response.
Council leader, Councillor Rosemarie Harris said; "Our Annual Performance Report would usually focus primarily on what we have done over the past year to achieve our well-being objectives. However, 2020- 21 was a year like no other, where planned activity had to be paused as we redirected staff and spending towards our coronavirus response.
"The report therefore provides an assessment of progress against our well-being and equality objectives, as well as the COVID-19 recovery priorities which the Council quickly put into place in support of its Business Continuity Plan; Responding to COVID-19; Keeping our communities safe; and Running the Council.
"Overall, we have judged our performance to be 'Good' as 68 (77%) of the 88 objectives in place to support Vision 2025 were on track, 15 were mainly on track, two completed, with only one objective highlighted as not on track.
"I am pleased to share the Council's progress against its Vision 2025 with you and am proud of what we have been able to achieve during 2020-21, building on some weaknesses that we had identified in previous years reports.
"Given the unprecedented year, and the global pandemic, the Council must deliver things very differently and we are asking residents to support us in future-proofing Powys. We will continue to adapt and establish new ways of working and deliver services that support residents, communities, and business" she added.
Good performance against our measures included:
Working in partnership with key agencies we have engaged with and supported 1,233 businesses, including through direct financial support
634 local suppliers engaged in the Council's procurement process, which is an increase from 526 the year before
Support is being given to 12 community broadband projects, compared to 3 in 2019-20, and one project is in build phase.
168 people have now progressed into employment since 2018, with support from the Communities for Work+ and Workways employability activities.
96% of children who the intervention and prevention service work with remained with their families safely
93% of children looked after received a statutory visit within timescale.
We have increased the number of foster carers from 75 to 81
575 new adult clients were supported in their own home through assistive technology (over 1,800 to date).
The number of children educated through the medium of Welsh in year 1 has increased by 1.21% since 2019-20.
55 primary schools are now categorised as standard A or B for overall condition, compared to 46 in 2019-20.
100% of schools now have improved infrastructure installed to support digital learning.
Staff sickness has reduced from 9.29 days to 7.36 days per full time equivalent (12-month cumulative).
A 'People's Panel' with 500 members has been established.
£2.1 million of efficiencies were identified through reviewing and redesigning our services to become more efficient.