Cabinet to consider performance report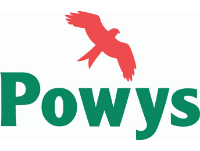 22 July 2021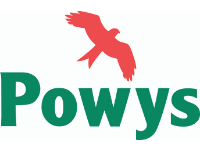 Powys County Council's performance in the first quarter of 2021/22 has been positive despite being impacted by the ongoing pandemic, Cabinet will be told next week.
The council collects and reports a wide range of service information to gauge performance against the delivery of national and local priorities. The latest 2021/22 quarter one performance information will be considered by Cabinet on Tuesday, July 27.
Overall, 72% of the 68 Corporate Improvement Plan (CIP) objectives are on target and 46% of the 120 CIP measures met their target.
42% of the 24 Public Accountability Measures (PAMs) that were reported against in quarter one met their target, which is an improvement on the quarter four 2020/21 performance at 28%.
The Corporate Improvement Plan has been refreshed for April 2021 onwards and includes the council's Strategic Equality Objectives, to ensure that they are fully embedded in our plans.
Cllr Beverley Baynham, Cabinet Member for Corporate Governance and Regulatory Services, said: "Despite the current pandemic circumstances and the need to manage council resources to fulfil both the business continuity plan and progress business-as-usual, the council's performance against its usual monitoring framework has still been positive.
"The council did step down much of its Business Continuity Plan and returned to partial 'business as usual activity' but Business Continuity Plans remain in place for Social Services and Public Protection so that the council can continue to support the COVID-19 response and recovery efforts and to keep our communities safe.
"Although our focus has been responding to the pandemic, we continue to make progress in delivering our Vision 2025 priorities.
"Out of the 118 council homes being built, 26 units were completed for occupation. The council also secured a £2m loan from the Welsh Government's Town Centre Loan Scheme to help fund the build of 22 new council homes in Llanidloes.
"Robert Owen House was successfully demolished and the site will now be used for affordable housing. External construction works have been completed for an innovative housing development in Clyro.
"Under Growing Mid Wales, the Mid Wales Skills Partnership has held its first board meeting and work has begun to map out the current and future skills requirement of the region.
"Work has started on redeveloping and extending the Pont Aur housing complex in Ystradgynlais to provide Extra Care housing for the first time in the south of Powys while building work has also started on the Extra Care scheme in Welshpool.
"Plans for a new health and care academy were announced recently by the Powys Regional Partnership Board.
"We have also invested in an evening and weekend out of hours support line for people with mental health issues to access support.
"Our Transforming Education programme continues to progress with Cabinet approving proposals to transform post-16 schools' provision as well as approving a proposal to establish a new all-age school in Llanfair Caereinion.
"Work based learning has continued to be supported with six new apprentices appointed. We currently have 17 apprentices, 16 Career Graded apprentices and a total of 165 staff on apprenticeship programmes, with three of these being on Degree Apprenticeship programmes."
2021/2022 Quarter one performance highlights
201 local businesses have engaged in the council's procurement process and 38.5% of the council's spend was with local suppliers
14 active projects currently being supported to bring high-speed future-proof broadband to Powys' rural communities
54 homeless households were successfully rehoused
Over 1,110 teachers working in Powys schools received a new laptop thanks to the Welsh Government's Hwb EdTech programme
661 families on low incomes have been awarded the Pupil Deprivation Grant to support with costs such as school uniform and PE kits
247 young people and their families were supported by the Youth Intervention Service.
A Powys Nature Recovery Action Plan is being developed with the aim to enable a long-term, sustainable difference to nature recovery across Powys
Sport Powys officers recently obtained the insport Silver Development standard with Disability Sport Wales on behalf of Powys County Council
1,375 businesses awarded Retail Leisure and Hospitality Relief for the 2021-22 financial year (total relief of £10.7m)
100% achievement of birth registrations within the requisite of 42 days by the Registration Service Team