Keep fit discount for care leavers and Foster Carers in Powys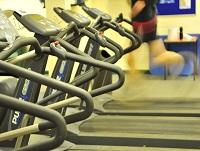 6 August 2021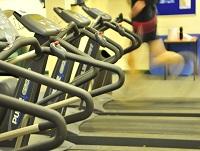 Powys County Council have teamed up with Freedom Leisure to offer 50% off Swim, Gym and Exercise at all Freedom Leisure sites in Powys for care leavers and Foster carers across the county.
The pilot scheme aims to support foster carers and young people leaving care to look after their health and well-being and is recognition of the challenges they have faced over the last 16 months.
Cllr Rachel Powell, Cabinet Member for Powys County Council's Children's Services says: "I'm really pleased that this scheme is being offered to those who have had such a difficult time in the last year. Foster carers have truly supported our children and young people when they've needed it most, we really do appreciate the amazing work they do.
"Our young people, and particularly those who have experienced care, may be needing that extra boost to look after and prioritise their wellbeing.
"Thanks to Freedom Leisure for working with us on the scheme, the first of its kind in Powys. We hope to see our foster carers and our young care leavers, who are adapting to living independently, taking advantage of the offer and getting active."
Gwyn Owen, Area Manager, Freedom Leisure Powys says: "We are delighted to work alongside Powys County Council in delivering this scheme for foster families and young care leavers. The scheme is another excellent example of our partnership approach and will provide foster families and young care leavers with further opportunities to exercise regularly, to be active and to socialise across all our Powys sites."
The scheme is available from until 31 March 2022 for foster carers and care experienced young people aged under 25. This offer is available for regular swimming, gym entry and exercise classes. Swim lessons are not included.
Foster carers and young people who are just leaving care have been sent details of the scheme and how to apply. If you are eligible but have not received the details of the scheme directly please email PCCSSCommissioning@powys.gov.uk