Learners celebrate A level results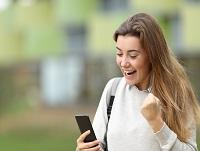 10 August 2021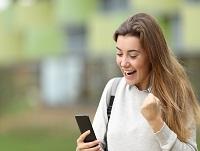 Powys learners who have received their A level results today (Tuesday, August 10) have been congratulated on their achievements by the county council.
Powys County Council is very pleased to hear of the many learners who have achieved the results that they needed to make to progress onto their next step to an exciting future, either at university, into an apprenticeship or into the workplace.
Cllr Phyl Davies, Cabinet Member for Education, said: "We send our warmest congratulations to our learners who have received their results today.
"We're extremely proud of the achievements of all our learners and are delighted to hear the stories of their success, especially with the challenging and unsettling year that they have experienced.
"While we warmly congratulate those who are delighted with what they have achieved, we will also be supporting schools as they support those who might be disappointed with their results. We are in touch with each of our schools to ensure that we have a coordinated means of supporting them.
"I would like to thank the hard work of the teachers and school leadership teams in supporting their pupils throughout this difficult time and for their professionalism in ensuring that all sources of evidence were carefully considered in awarding the final grades.
"I also want to thank families who have played a vital role in supporting and encouraging their children throughout their education."