Businesses urged to put safety first as Covid cases rise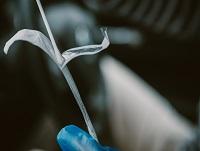 24 August 2021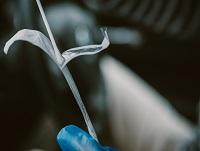 In accordance with Welsh Government advice, businesses in Powys are being reminded to keep certain safety measures in place despite restrictions relaxing, following a rise in Covid cases.
Powys has seen a sharp increase in the number of Covid infections recently. It is thought that the lifting of restrictions and the resumption of larger events has contributed to the surge.
In response to this, the council is reminding businesses to prioritise people's safety and play their part in lowering infection rates.
There are still some measures that must remain in place despite the greater freedom that comes with alert level 0.
All businesses are still required to have their own risk assessments and take reasonable measures to ensure the safety of their staff and customers.
Wearing face masks is still required by law in many indoor public places, such as in shops and on public transport.
Laws on social distancing indoors have relaxed, but businesses should aim to keep this measure if they feel it is needed to keep their premises safe.
To help businesses identify the right measures for them, Welsh Government have developed a wide range of action cards which offer practical advice.
Cllr Beverley Baynham, Cabinet Member for Regulatory Services, said: "After so much uncertainty, we know businesses just want to get back to doing what they do best and enjoy some long-awaited freedom.
"But people's safety must remain at the forefront of all our minds, particularly when cases are on the rise again, as they are in Powys.
"The council's Public Protection Team are on hand to help if businesses need some support, and they must not hesitate to get in touch.
"Where premises are associated with a number of Covid cases, or where control measures are lacking, the council will offer advice before taking enforcement action.
"I appreciate businesses have heard this message many times, but I'm afraid with the current Covid rates we're sadly not out of the woods yet and we must continue to do all we can to protect our local communities from Covid."
Action cards for businesses can be found here: Reasonable measures action cards for businesses and organisations: coronavirus | GOV.WALES