Council adopts additional planning guidance covering Newtown, archaeology and the historic environment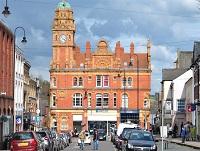 7 September 2021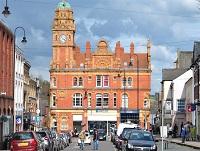 Three sets of planning guidance that will support the Powys Local Development Plan (LDP) have been adopted by the county council's Cabinet.
The LDP (2011- 2026), which sets out planning policies for the parts of the county that are outside the Brecon Beacons National Park, was adopted in 2018, along with a commitment to produce a series of supplementary planning guidance (SPG) policies in the future.
The latest supplementary policies, which were subject to public consultation either earlier this year, or last year, cover the Newtown and Llanllwchaiarn area, archaeology and the historic environment.
The SPG for Newtown has been developed by Newtown and Llanllwchaiarn Town Council, in consultation with the local community, and with the support of the county council. It sets out a vision for the place that Newtown aims to be by 2036 and covers three main themes: Newtown - a great place to live, learn and work; Green Newtown; Destination Newtown.
Each theme has accompanying objectives, action points and projects for the town and local area over the next 15 years.
The Archaeology and Historic Environment SPGs have been prepared by the county council's Planning Policy team and cover development proposals that may affect Scheduled Monuments or other archaeological remains, Registered Historic Landscapes, Registered Historic Parks and Gardens or Listed Buildings, or sites or features contained on the Historic Environment Record. They also include specific advice on developments that may impact on the Montgomery Canal and the historic assets associated with it.
The Powys LDP area contains 22% of Wales' Scheduled Monuments (716). It is also home to 3,935 Listed Buildings, 55 Conservations Areas, 10 Registered Historic Landscapes and 37 Registered Historic Parks and Gardens.
Cllr Iain McIntosh, Powys County Council's Portfolio Holder for Economic Development, Planning and Housing, said: "The place plan for Newtown is a first for the Powys Local Planning Authority area and represents an approach to local sustainable development that the Welsh Government is strongly in favour of. It will be a material consideration in the determination of planning applications in the Newtown and Llanllwchaiarn area, and it will also be considered when the Powys LDP is reviewed from 2022.
"The other two SPG will help to safeguard the county's historic features and assets of importance from unacceptable development so that our residents can continue to enjoy them both now and in the future."
Full details of all the SPG, which provide advice for planning officers, developers and site owners, can be found on Powys County Council's website: https://en.powys.gov.uk/article/4907/LDP-Supplementary-Planning-Guidance-SPG
Newtown Mayor, Cllr Richard Williams, said: "The Place Plan comes directly from the people of Newtown and Llanllwchaiarn community. It has been brought together not by just consultation but by the town residents, businesses and organisations being actively involved in its production and its ideas. For this reason alone, it will help the town grow and develop in a way that its residents of all ages and abilities would like to see."
Cllr Richard Edwards, lead councillor for the project, added: "Our plan will also fit in with, and influence, other plans in both Powys and Wales-wide using a bottom-up community led approach. We must also look to the next Powys Local Development Plan and help shape that much more than our community has previously done.
"Will it make a difference? I believe so; from speaking to many residents, it is plain that we want a town and community that is prosperous and resilient, to be a good place to live, raise our families and allow Newtown to develop in a way that is sustainable. This really is Our Town, Our Plan."
The Newtown and Llanllwchaiarn Place Plan can be accessed on the Newtown Town Council website: https://newtown.org.uk/consultations/placeplan.html