New school opens in Newtown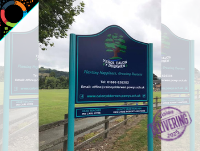 7 September 2021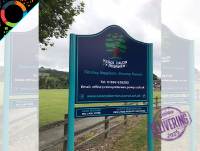 A new school opened its doors last week, ushering in a new era of education in Newtown, the county council has said.
Ysgol Calon y Dderwen is the latest school to be established by Powys County Council, following the merger of Ladywell Green Infants School and Hafren Junior School.
The establishment of Ysgol Calon y Dderwen will contribute to the delivery of the council's Strategy for Transformation Education in Powys, an ambitious 10-year strategy to improve the education provision and entitlement for the county's learners.
The new school will initially operate from the previous Ladywell Green and Hafren buildings. However, the intention is to provide a new building for the school by September 2024.
The council's Strategic Outline Case (SOC) for the £12.9m, 270-place primary school was approved by the Welsh Government last year. The council has now moved to the Outline Business Case (OBC) stage of the project.
The new build is also an integral part of the North Powys Wellbeing programme - a once in a generation opportunity to improve health and wellbeing across north Powys - which could see a multi-agency wellbeing campus developed alongside the new school, delivering a range of health and social care services together on one site.
Cllr Phyl Davies, Cabinet Member for Education and Property, said: "This is an exciting time for governors, staff, parents and pupils at Ysgol Calon y Dderwen and I wish them all the best as they start this new era.
"We are committed to improving the education provision and entitlement for all the young people in Powys by delivering our Strategy for Transforming Education in Powys. The establishment of Ysgol Calon y Dderwen is an important milestone in delivering our strategy.
"I look forward to working with school leaders at the school as we work together to improve the learner experience for young people in the area."
For more information about Transforming Education in Powys, visit Transforming Education.