Inspiration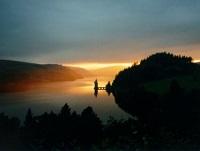 Powys is a superb landscape, one quarter of the surface area of Wales.
More, it is a collection of different landscapes, from the stark grandeur of the iconic landforms of the Brecon Beacons to the intimate chequer board fields of lowland Montgomeryshire, from the hidden valleys of Radnorshire to the wild lakes of the Cambrian Mountains.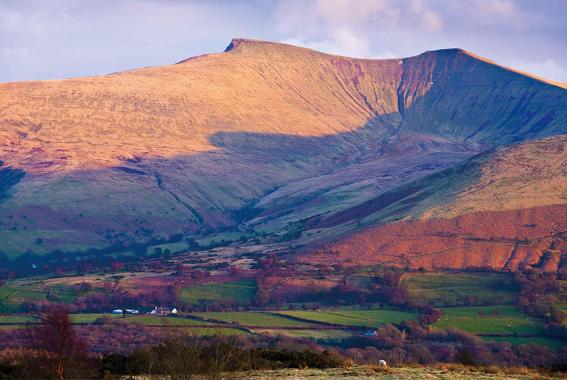 Water in all its shimmering glory and at every possible scale form an ever-changing reflection to our glittering skies thronged with a million stars. Spectacular waterfalls and charming streams, peaty secret pools and vast reservoirs cry out for creative response, from classical poets to modern photographers. There is space here, space for silence but also space to make, whether it be floral fabrics or rock classics, novels or extraordinary visual art.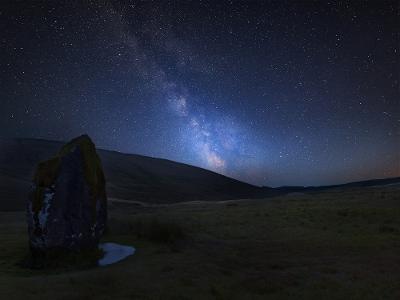 Yet this is not a wilderness but a treasured home, precious to the people who live here, whether by deep root or by wise choice.
The lively communities where the tradition of local performance is still enjoyed, the artists and their patrons who continue the drive to the cutting edge which saw the Davies sisters become the first champions of Impressionism and the web of stories which link us together meld to generate a creative environment like no other. George Herbert, Ceiriog, Laura Ashley, Henry Vaughan, RS Thomas, Conan Doyle, Islwyn Ffowc Elis, Robert Plant, Mike Parker, George Melly, Alice Thomas Ellis, Horatio Clare, Ann Griffiths, Mike Oldfield, Gwerfyl Merchain, Tolkien, David Jones, Siani Rhys-James: Powys has inspired and is inspiring.
Meet. Engage. Breathe.