Roots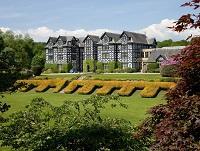 The area currently described as Powys was created in 1974 when the three historic shires of Montgomeryshire, Radnorshire and Breconshire were combined to create a single unit of local government but the name is ancient, dating back to the time of the withdrawal of Roman legions.
The early medieval kingdom reached far into territory now thought of as being English: the border has always been fluid.
A home to Christian princes, saints and poets, the landscape is bristling with battlefields and bejewelled by numberless holy wells. Powys later divided into two, Powys Fadog to the north and Powys Wenwynwyn to the south, remaining debateable land, under pressure from the ambitions of powerful Welsh neighbours as well as Marcher Lords from the English Border. Indeed, princes of Powys sometimes allied with the English against Gwynedd. However, it was a descendant of the house of Powys Fadog who led Wales' most successful rebellion against rule by the English Crown, Owain Glyndwr. Glyndwr, who established his capital in Machynlleth, was widely recognised by as Prince of Wales and features in Shakespeare's Henry IV Part 1 After the Glyndwr Revolt, attempts were made to supress the poets of Wales but the tradition still thrived in Powys, including the raunchy verse of Gwerfyl Mechain, challenging views on mediaeval women. The poets' patrons followed Henry VII to Bosworth, with many turning from Welsh lords into English gentry.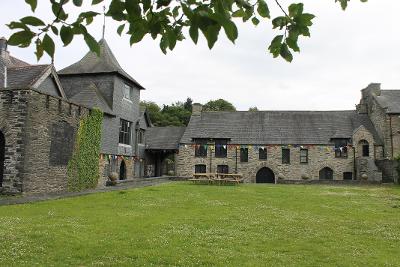 The Reformation saw the downfall of the great abbeys of Mid Wales like Abbey Cwm Hir and Strata Marcella who had been major landowners and the end of the famous wood carving tradition but the talents of the people of Mid Wales always find new outlets. The Lloyd family, barred by their Quakerism from Establishment careers, founded the coffee house which became the bank and insurance exchange which still bear the name.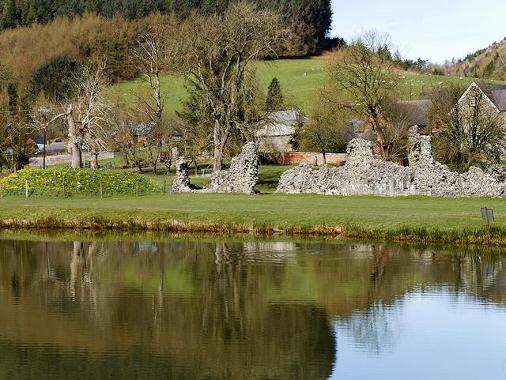 Drovers criss-crossed the hills and the fervour of Methodism inspired the writing of hymns of intense spirituality, like those of Ann Griffiths, though the pre-Reformation carols persisted in secret. Assize towns flourished, new industries like lead and coal brought wealth at a price and vast dams sent out our water. Every summer a foaming tide of creamy wool rolled down to the towns where the spinners and weavers made the flannel which clothed the world and inspired the first ever mail order retailer.
Wars scythed young men and brought new arrivals, including the young Laura Ashley and Richard Booth to start his bookshop in Hay. Those seeking to challenge orthodoxy have always sought the space in which to think and time has often proved these fresh ideas to be prescient, as in the Centre for Alternative Technology.
Gurkhas came to Brecon, Poles to Welshpool and the same clear stars shone down upon them all in the most beautiful place you've never heard of.