Gathering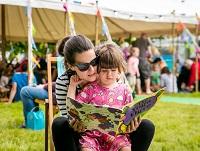 Our heritage is one of scattering and gathering: we live apart as quiet, bright specks joining to make exhilarating mosaics of humanity.
It is no co-incidence that people living in the green silences should have a genius for gathering, and gathering on a large scale.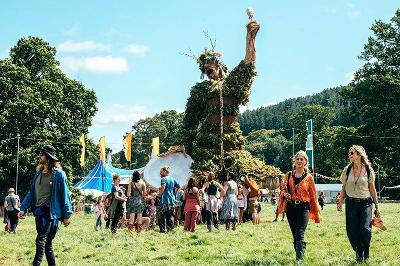 No other area in Britain hosts such a variety of events, whether the annual extravaganzas of the Hay Festival, Royal Welsh Show, Mach Comedy or the Green Man or one-off occasions like the National Eisteddfod or the Tour of Britain. The expertise in logistics gained from these means Powys can stage a series of spectacular events with every confidence: we can easily bring visitors from Bristol, Liverpool, London and Manchester as well as our well-established urban back yards in South Wales and the Midlands.
The Hay Festival, 'the Woodstock of the mind' brings the world's greatest writers and thinkers to Powys.
The Royal Welsh Show, gives a glittering showcase for our greatest industry and an insight into country life.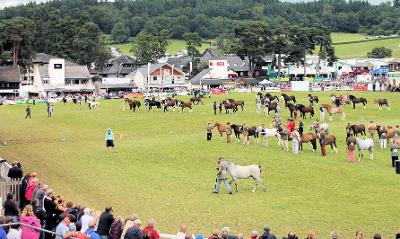 Second only to Edinburgh, Machynlleth Comedy Festival is a furnace for new talent and the Green Man's unique blend of outstanding scenery and exquisitely curated content has created a festival like no other.
Powys also generates a legion of smaller cultural events, from the celebration of the extraordinary contribution of the Davies' sisters at Gregynog to the ancient carol services known as Plygain.
Part of this gathering tendency is manifested in the readiness to join in common endeavour: with 60,000 volunteers (45% of the population) already active in the County, 2025 events will both draw upon and celebrate this shared effort. All our major events will have educational and community programmes attached to combat the isolation which can come with rurality. In addition, the celebration will spur local events throughout the area, promoting cohesion.
In 2025, Powys will gather as never before to deliver inspiration on an unrivalled scale.