'Homes in Powys' Common Allocation Scheme consultation open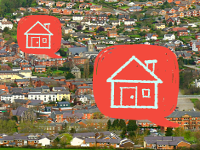 13 September 2021

Views are being sought on recommended changes to the Homes in Powys Common Allocation Scheme.
"All social housing options available in Powys are offered through one Common Housing Register and a Common Allocations Scheme." Explains Cllr Iain McIntosh, Cabinet Member for Housing, Planning and Economic Regeneration.
"Powys County Council operates and manages the county's Common Housing Register on behalf of Homes in Powys, a partnership of all social landlords offering homes across the county.
"Following a review in December 2020, recommended changes to the Common Allocations Scheme have been proposed and are now available for consultation."
The consultation closes on Monday 6 December 2021, with responses welcomed via:
For more information about Homes in Powys, visit www.homesinpowys.org.uk