Pringles tubes and other paper containers with metal ends can now be recycled at Powys Household Waste Recycling Centres
16 September 2021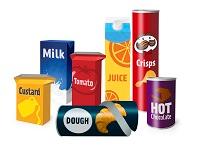 Powys County Council, in partnership with the Alliance for Beverage Cartons & the Environment (ACE UK), is launching a new recycling service for paper containers with metal ends, such as Pringles tubes, hot chocolate, nuts and other products.
Powys residents can now recycle these containers alongside food and drink cartons, such as those made by Tetra Pak at the Household Waste Recycling Centres (HWRC) in Welshpool, Newtown, Llandrindod, Brecon and Lower Cwmtwrch.
The new service is the result of an agreement between ACE UK, which operates the dedicated food and drink carton recycling service available in the county's HWRCs, and packaging manufacturer Sonoco Consumer Products Europe.
Councillor Heulwen Hulme said: "Previously paper containers with metal ends such as Pringles tubes could not be recycled in Powys, so we are delighted that they can now be recycled along with other cartons at our five HWRCs. We know that Powys residents are keen recyclers and will be happy to take full advantage of this new service."
Richard Hands, CEO of ACE UK said:"ACE UK has been successfully running the industry's recycling programme for the last 15 years, driving significant increases in carton recycling as part of its role as the UK's food and drink carton industry trade body.
Whilst our primary focus remains on increasing carton recycling, our recycling bank network and the expertise and experience we have developed will deliver an immediate solution for Sonoco Europe's paper containers with metal ends, helping to create a step change in recycling for these products."
Check the online recycling guide to find out what materials can be recycled in your weekly kerbside collection and at the HWRCs: https://en.powys.gov.uk/article/7744/A-to-Z-of-waste-and-recyclable-items