Project to develop single handed care making progress in Powys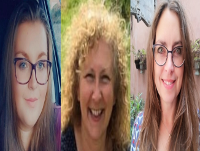 September 23, 2021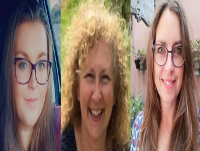 Occupational therapists (OTs) working for Powys County Council's Adult Social Care team are making good progress with a project to investigate whether residents drawing on home care can be supported with one carer, rather than two.
Three OTs are part of the Moving with Dignity (MWD) project; new recruit Ruth Melling who has joined the team from Shropshire Community Health NHS Trust and Sam Evans work in the north of Powys while Kim Evans undertakes the same role in the south.
Michael Gray is Head of Adult Social Care and he explained: "The OT's role is to promote people's independence in their day to day lives, helping to remove barriers so that they can live as fulfilling a life as possible. Often this is through the use of aids such as stair lifts or grab rails. Sometimes, the OTs are part of the team which recommend that home care professionals are needed to help out with actions such as bathing or getting in and out of bed."
"With the development of technology and new moving and handling techniques it's often possible to reduce the number of carers who need to attend to help. The Moving with Dignity programme will reduce costs but we also believe that this approach can lead to a more dignified way of providing the care and support that our residents require to live the lives they want in their communities." he added.
He explained that the MWD team is reassessing service users' plans of care to ensure that the level of support that they receive is appropriate.
New recruit Ruth commented: "'Moving with Dignity is compassionate care which has principles underpinning care with dignity and compassion.
"The role of the 'Moving with Dignity' team further encompasses the role of the Occupational Therapist. It is a specialist area of occupational therapy with its main focus on Moving with Dignity. This incorporates promoting independence and appropriate handling techniques using kindness, a gentle and compassionate approach of moving and handling, for care provision. It involves looking at the number of carers required to attend to a person's needs, when being lifted, transferred or repositioned, using specific techniques and items of equipment.
She added: "This role gives me a great sense of achievement and fulfilment as a therapist, forming collaborative and respectful therapeutic relationships with the service users, families and carers. We are able to identify the right sized packages with the appropriate equipment and techniques required to meet the person's specific individual needs, promoting their health and well being."
Councillor Myfanwy Alexander is Cabinet Member for Adult Social Care with the council and she explained: "Our work here in Adult Social Care begins with the principle of respect for every service user and the commitment to meet their needs appropriately. To ensure this, we are constantly updating the skills of our brilliant staff in line with the latest research, using appropriate equipment. Working together, we can assure those residents who need support the best possible help.'