Powys to join in with Libraries Week 2021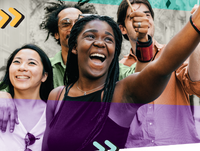 30 September 2021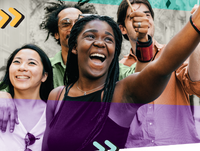 Powys residents are being invited to step into their local library and join in the celebrations as part of Libraries Week 2021, which runs from 4-10 October.
Libraries Week is an annual showcase and celebration of the best that libraries have to offer. The event will highlight the central role that libraries play in their community as a driver for inclusion, sustainability, social mobility and community cohesion, with the theme for the week being 'Taking action, changing lives'.
Throughout the week, Powys Library Service plans to highlight many of its services on its social media channels https://en-gb.facebook.com/powyslibraries
These services include,
Borrowing eMagazines for free from Libby by Overdrive
Borrowing eBooks and eAudiobooks for free from Borrowbox
Accessing Ancestry for free from home via the library catalogue until 31 December 2021
Order & Collect scheme, which allows residents to tell the team what kind of books they like and receive some hand-picked books ready for them to collect
Reading Well Prescription schemes, such as Reading Well for Dementia, for Mental Health and, for Children, which can be borrowed free of charge and help support people to understand and manage their health and wellbeing.
Cllr Rachel Powell, Powys County Council's Cabinet Member for Young People, Leisure and Culture, said: "Libraries play such an integral role within our communities, and I think Libraries Week really helps us to realise that and enlightens us to the range of services that they offer, not just in this one week, but year-round.
"Following the closure of libraries across the county last year, due to the COVID-19 pandemic, some people are still unsure if we are fully operating again. Well, I would like to reassure all residents that our libraries are back open to the public.
"Residents can also find out more about all the ways we can help readers of all ages access books, eBooks, eAudiobooks and eMagazines. Everyone is welcome and the library is free to join."
If you would like to get involved in Libraries Week, you can find your nearest Powys library here, https://en.powys.gov.uk/article/1200/Find-nearest-library or visit our online library here, https://wales.ent.sirsidynix.net.uk/client/en_GB/powys_en/?dt=list
For more information, please email the library service on library@powys.gov.uk or call the Library Line on 01874 612394