Powys misses out on City of Culture longlist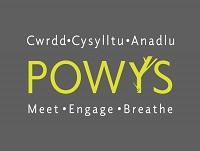 8 October 2021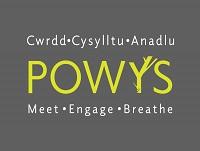 Powys has narrowly missed out on reaching the longlist for the 'UK City of Culture 2025' the county council can announce.
After bidding to host a year of cultural festivities for 2025, the county was not chosen as one of just eight places from across the UK which will now move on to the next stage of the application.
Any local authority can bid for the prestigious prize, meaning despite not being home to a city, Powys qualified for the title as a region that is home to rich diversity of culture.
The 'City of Culture' bid brought with it a fantastic opportunity to showcase a unique cultural sector and help boost the local economy following the pandemic.
Cllr Myfanwy Alexander, Cabinet Member and Bid Director, said: "Of course this news is not what we would have hoped it to be but the process of submitting our bid has been incredibly valuable, highlighting the wealth of talent and depth of heritage we have here in Powys.
"Creativity is a key part of our future and we are actively seeking many ways of sharing that brilliance with the wider world."
Cllr Rachel Powell, Cabinet Member for Young People, Culture and Leisure, added: "Although clearly disappointed, this has been a great opportunity to focus and reflect on the richness and uniqueness of all that is offered in this beautiful county.
"The Arts and Culture, in whatever form that takes, within Powys, has so much to celebrate and with the achievement of even being considered, has provided that much-needed boost in remembering how fortunate we are."
A final shortlist will be confirmed in early 2022 ahead of the winner being announced in May 2022.
You can find out more about the Powys bid by visiting www.powys.gov.uk/cityofculture