Powys contact tracers had busiest month so far in September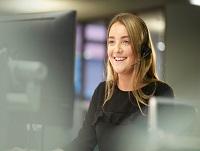 28 October 2021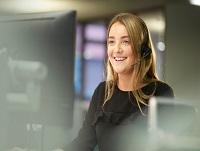 Powys contact tracers had their busiest month to date during September, when they dealt with 2,664 people who had tested positive for COVID-19 and 10,698 of their close contacts.
The county's Test, Trace, Protect (TTP) Team also dealt with 4,700 incoming calls, about its contact tracing work and Powys Teaching Health Board's mass vaccination programme; and distributed 8,806 lateral flow device (LFD) test kits, which were collected from libraries and supermarkets.
During September, the Powys County Council (PCC) team reached 93% of its positive cases and 94% of their close contacts.
Cllr Beverley Baynham, PCC's Portfolio Holder for Corporate Governance and Regulatory Services, said: "Our contact tracers and advisors did a fantastic job during September and remain a key part of our COVID-19 response.
"They have shown great dedication to keeping our residents safe and if you are contacted by them, I would ask that you heed their advice and play your part too in stopping the spread of this very dangerous virus. So many of you have been brilliant at looking after your own health, and the health of others in our communities, since the pandemic began and long may this continue."
Because they have been so busy, PCC is looking to recruit more contact tracers and advisors. If you are interested in helping to keep our communities safe, you can apply online, through the jobs section of the PCC website, or click on the links below: