Still money available for Powys 'high street' retailers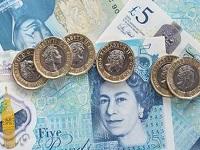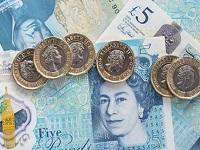 Financial help for 'high street' businesses in Powys that are in receipt of small business rates relief or have seen their business rates increase because of UK legislation is still available from the county council.
Powys County Council is using money provided by the Welsh Government to help limit rises in business rates for high-street retailers in 2017/18 as a result of England and Wales-wide revaluations.
Cllr Aled Davies is Deputy Leader of the council and is portfolio holder for finance. He explained: "There are two levels of relief available. Support of up to £500 is available for businesses with a rateable value of between £6,001 and £12,000 and who are in receipt of small business rates relief while support of up to £1,500 is available for high street businesses with rateable values between £12,001 and £50,000 that have seen an increase in their liability from 1 April 2017."
Cllr. Davies added that the relief is aimed at 'high street' retail businesses, which would include shops, restaurants, cafes and drinking establishments situated within town and village centres.
There are some limitations on the funding available and some businesses are not deemed retail (e.g. solicitors or financial services providers) Businesses located within out of town centres and industrial estates are also excluded. This detail can be accessed online at www.powys.gov.uk/en/council-tax-business-rates/find-out-if-you-can-get-a-business-rates-discount/
Alternatively, the council's team which is administering this scheme can be contacted by email via revenues@powys.gov.uk
Cllr Davies added: "So far 400 Powys retailers have been awarded this relief, with total relief awarded of £240,000 however there are still funds available and I would urge all town and village retailers to take a look at this, as potentially, it will limit the effects of increases which some businesses are seeing"
The money provided by the Welsh Government is for use in 2017/18. It is not known whether this scheme will run in future financial years.