Powys residents doing their bit to help combat climate change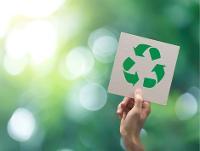 4 November 2021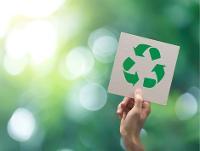 During a week when the world's attention is on COP26, and how nations are collaborating to help combat climate change, we thought we would highlight the great job already being done by Powys residents and our busy frontline crews by recycling and playing their part in caring for our environment.
The county's dedication to recycling has come a long way in a relatively short space of time. Just ten years ago our recycling rate was 37%, with the vast majority of the leftover rubbish being sent to landfill.
Fast forward to 2021 and the county now has an impressive recycling rate of over 65% with the remaining residual rubbish now sent to an energy from waste plant, eliminating the use of landfill completely.
Powys residents have proved themselves as diligent recyclers who are environmentally aware and keen to make a difference to help reduce our impact on climate change. "Even throughout the challenge of a global pandemic, Powys residents have continued to do their bit and recycle their waste." Explains Cllr Heulwen Hulme, Cabinet Member for Waste and Recycling.
"To many, recycling now comes naturally, we don't even give it a second thought. And with more of us still at home, we have been recycling more than ever. However, it is always good to look for ways to continue recycling more than ever and Welsh Government targets will require us to do even better and reach a county wide recycling rate of 70% by 2025.
"It is estimated that over 38% of the residual domestic rubbish thrown out in our wheeled bins or purple sacks is made up of items which could be recycled, including food. By taking the time to ensure every last piece of recycling is separated from our rubbish, we will be able to do even more to help combat climate change."
For more details of what can and can't be recycled through your weekly recycling collections and at our Household Waste Recycling Centres, please visit www.powys.gov.uk/recycle