News from Dyfed Powys Police and Crime Panel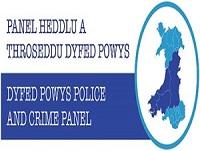 19th September 2017
Seminar for Panel members
Members of Dyfed Powys Police and Crime Panel have attended a seminar to find out more about the work of the Commissioner.
Police and Crime Commissioner Dafydd Llywelyn held the training day to help the panel, most of which are new members, to be fully briefed on various issues.
They included:
an overview of the Police and Crime Plan;
a presentation by Chief Constable Mark Collins on operational policing;
a briefing on financial matters by Chief Finance Officer Jayne Woods;
an introduction to commissioned services by Director of Commissioning Alison Perry; and
information on scrutiny activity by Compliance Officer Claire Bryant.
Panel Chair Cllr Alun Lloyd Jones said:
"It was an extremely useful day, particularly for the new members of the Panel.
"It helps us to do our job in scrutinising the Police Commissioner when we are fully informed."
Panel members took advantage of the opportunity to ask questions throughout the seminar on the various topics.
Cllr Lloyd Jones added:
"Panel members were very interested in the presentations and participated fully in the discussions, it was an interesting seminar which will certainly benefit us in our role."
Planned police roadshows are welcomed
Dyfed Powys Police and Crime Panel is pleased that the show is going on the road!
Members were told by Commissioner Dafydd Llywelyn that the police accountability board meetings would be held at different locations across the force area.
The board takes place for the Commissioner to scrutinise the force's work and hold the Chief Constable Mark Collins to account.
Meetings take place four or five times a year, and each one focuses on a particular strategic priority.
The meetings are open to the public, and people can also submit questions to the Commissioner who will put them to the Chief Constable.
Panel Chair Cllr Alun Lloyd Jones said:
"The Panel was pleased to hear that Police Accountability Boards will take place at various places throughout the force area.
"It will hopefully encourage and enable more members of the public to go along and see how the Commissioner does his job of scrutinising the Chief Constable.
"By the same token, Panel meetings are also open to the public where people have the opportunity to come along and see us hold the Commissioner to account."
Panel meetings take place at different locations across the Dyfed Powys area. People can also submit questions in advance of the meeting that the Panel will put to the Commissioner on their behalf.
For more information visit the website www.dppoliceandcrimepanel.wales