Tackling period poverty - Free period products now available to order online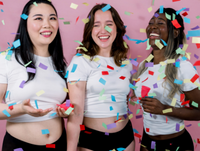 8 November 2021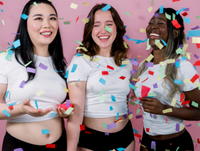 As of this month girls and women of all ages living in Powys are able to request free period product packs to their homes.
Thanks to Welsh Government funding Powys County Council are offering a free home delivery service of eco friendly period products from social enterprise, Hey Girls. This is in addition to the period products already available in Powys schools, youth groups and food banks.
This is part of the efforts locally and nationally to tackle period poverty in communities and to promote period dignity across Wales. The council received funding from the Welsh Government to address period poverty in Powys communities.
Powys County Council's Cabinet Leader, Cllr Rosemarie Harris says: "This is a really positive move to help ensure that girls and women in our communities can easily access period products.
"It should not be the case that a girl or woman's period is a barrier to her being able to succeed in life and it's heartening to see the work within schools and communities to combat the stigma and taboos about this issue which unfortunately still exist today.
"I would urge anyone across the county that can't easily access or can't afford period products to take advantage of this opportunity."
In order to receive free period products sent direct to your home, visit www.powys.gov.uk/freeperiodproducts. Individuals can complete the online form up to three times before the 31st March 2022.
A reminder to school pupils that period products are available to pupils and can be accessed via the school office or designated staff member in all schools. In secondaries there is also the option of coin-free vending machines. To find out more about the period dignity support for pupils in school contact education@powys.gov.uk