Money Advice Service helped Powys residents claim an extra £2m in benefits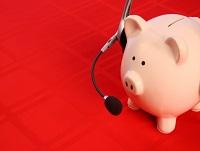 23 November 2021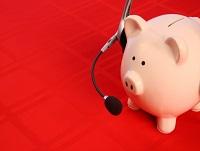 Powys residents were helped to claim an extra £2,046,118 in benefits, that they were entitled to, during the last tax year (2020/21), thanks to the county council.
Its Money Advice Service achieved these gains for 529 people and would like to help even more residents who are struggling with their finances this year, as it recognises that many have been adversely affected by the COVID-19 pandemic.
During the six months from 1 April to 30 September it has helped a further 331 people claim an extra £880,982 but believes there are many more Powys residents who could benefit from additional financial advice as the county's economy emerges from the pandemic.
So, if you are in financial difficulty, or know someone else who is, get in touch with Powys County Council's (PCC) Money Advice Service. Its professionally trained and accredited advisors can offer free and confidential advice and support.
To find out more, visit the PCC website and search 'money advice'. It includes a range of free tools to help you manage your money better, and an online form that will allow you to 'request money advice'.
Alternatively call 01874 612153 or email wrteam@powys.gov.uk
Cllr Aled Davies, PCC's Deputy Leader and Portfolio Holder for Finance, said: "During the last 18 months the COVID-19 pandemic has adversely affected our residents' lives in many ways, and that often includes their finances. So, if you, or someone you know, needs help with benefits, budgeting, debt or fuel costs, then do get in touch with our Money Advice Service.
"They have made a staggering difference to many people's lives already and they could help you get your finances in order too!"
PCC's Money Advice Service can help you:
Find ways to maximise your income, and give advice on your entitlements
Apply for benefits and welfare grants
Manage your fuel costs and find better ways to heat your home
Manage your debt situation, including the option of a 'Breathing Space'
Manage your finances through better budgeting
It also works in partnership with Macmillan Cancer Support and the Department of Work and Pensions (DWP) to provide specialist money and benefit support to cancer patients, and their carers, in Powys.