Unpaid carers - find out what support you could have!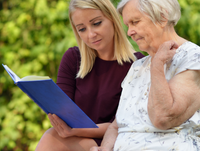 25 November 2021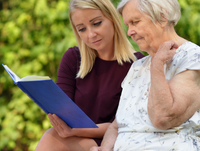 Powys County Council and the third sector organisation it commissions to support unpaid carers - Credu - are urging unpaid carers to be aware of their rights and support they may be entitled to.
As part of a national campaign to support people who support members of their family or friends/neighbours to live independently, the two organisations are urging people to visit https://gov.wales/carers-rights to see what they are entitled to.
The Social Services and Well-being (Wales) Act promises the following to unpaid carers:
The right to Wellbeing;
The right to have information, advice and assistance;
The right to an assessment if your needs cannot be met by information and advice;
The right to have your voice heard and have control over decisions about your support;
The right to advocacy.
Jenny O'Hara Jakeway, CEO of Credu commented: "Looking after someone can be the most rewarding and most important thing anyone can do for another, but can also be the toughest time of our lives. The rewards and challenges of caring are many and varied, and Credu is here for you."
If you are an unpaid carer and you'd like to find out more, please visit https://gov.wales/carers-rights or contact Credu at https://www.carers.cymru/credu by calling them on 01597 823 800 or by emailing carers@credu.cymru.