Budget Survey Launched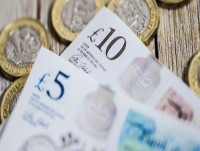 29 November 2021
Residents, businesses, and other stakeholders across Powys are being asked to share their views as part of the Council's budget setting process.
Cllr Aled Davies, Deputy Leader and Cabinet Member for Finance and Transport, said: "The Council has faced unprecedented challenges over the last 20 months due to the impact of the Covid-19 pandemic, which has dominated our activities and that of the county's communities.
"We would like to hear from as many people as possible to help us shape next year's budget, as we continue to focus on post Covid-19 recovery, and so that we can support our communities, as much as we can.
"Our aim is to align our communities' hopes and expectations the vision of the Council and Councillors, making Powys a fantastic place in which to live, learn, work and play."
By taking part in this survey there is also the opportunity to find out more about the services the Council provides, and how they are funded.
You can respond in the following ways:
The survey closes at midnight on Sunday 19th December 2021.