Brynllywarch Hall School tender package published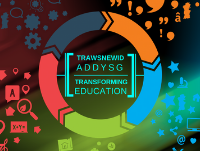 6 December 2021

A tender package to build a new replacement special school in north Powys has now been published, the county council has said.
Powys County Council is looking for contractors to build the new school for Brynllywarch Hall School.
The school, located in Kerry near Newtown, provides education for pupils from eight to 19-year-olds, with a wide range of complex individual needs that are unique to every learner.
The Welsh Government's 21st Century Schools Programme is funding 75% of the school construction project with the remaining 25% being funded by the council.
This project is part of the council's Transformation Programme to deliver aspirations in Vision 2025 - the council's Corporate Improvement Plan. It will also help the council deliver its Strategy for Transforming Education in Powys 2020-2030.
The investment will see the council deliver a purpose-built and flagship community focused school with 72 places in age-appropriate environments and would also include:
Specialist support and provision to pupils with challenging behaviour, emotional and social difficulties in a modern and innovative learning environment
Appropriate learning spaces to deliver the new national curriculum
Specialist equipment, including IT facilities, to support teaching and learning outcomes which will help to ensure all learners maximise their potential
A fully equipped class base, with breakout space, laundry and hygiene facilities, together with an individual outdoor learning area.
Community groups would also be able to access the facilities out of school hours.
Cllr Phyl Davies, Cabinet Member for Education and Property, said: "The publication of the tender package is a major step forward for this school building project.
"One of our priorities is an innovative and flagship community focused campus to replace the existing Brynllywarch Hall building, which is unsuitable for the teaching and learning required to support those pupils with significant behavioural, emotional and social difficulties.
"This project represents a huge investment in our school infrastructure.
"As part of our Vision 2025, we are committed to providing world-class facilities, especially for our most vulnerable learners. This new building for Brynllywarch Hall School shows this commitment."
For more information about Transforming Education in Powys, visit https://en.powys.gov.uk/transformingeducation