Young people in the Llanfyllin area need your help!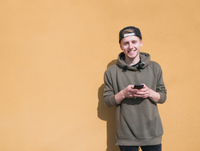 6 December 2021

Could you make a real difference to the lives of young people in Powys who need support now more than ever?
We urgently need supported lodgings hosts to provide a spare bedroom, to guide and mentor young people between 16 - 25 years old in Powys, who have previously been in foster care or at risk of becoming homeless.
We're always looking out for hosts, however at the moment we have a young person in urgent need of a host who lives in and around the Llanfyllin area to enable our young person to continue to attend school and local sporting activities. Could you or someone you know help?
You will receive a financial reward, training and support - and the satisfaction of making a difference to the lives of young people who may otherwise face homelessness.
Cllr Rachel Powell, Cabinet Member with responsibility for Children's Services adds: "By becoming a supported lodgings host you will add a significant contribution to a young person's life, with your on-going support, as well as creating a sense of belonging, in order for them to gain confidence and important life skills for their futures.
"Please contact our team, if you would like to take this rewarding opportunity."
For more information and to apply now please contact the team on 01597 827325 or emailsupported.lodgings@powys.gov.uk
The application and approval process can be undertaken within the current Covid-19 guidelines.