Are you entitled to a £100 payment towards your winter fuel bills?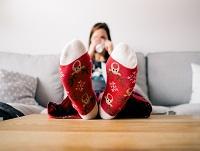 10 December 2021

Working age Powys residents who are struggling to heat their homes this winter, could be eligible for a one-off £100 payment from Welsh Government.
Households in receipt of Income Support, Income Based Job Seekers Allowance or Income Related Employment and Support Allowance, Universal Credit, or Working Tax Credits at any time between 1 December 2021 and 31 January 2022 may be entitled to the grant and should contact Powys County Council (PCC) to apply.
The council believes as many as 9,000 people in the county may be eligible to claim under the Winter Fuel Support Scheme and is writing to those it knows meet the criteria but does not want anyone else, who may be eligible in Powys, to miss out.
Applications can be made from Monday 13 December onwards, via the PCC website. Search 'Winter Fuel Support Scheme'. And must be received before 18 February 2022 at the latest.
If you need help to apply, please call the council on 01597 826345.
Cllr Aled Davies, PCC's Deputy Leader and Portfolio Holder for Finance, said: "We are aware that many of our residents are concerned about the rising costs of heating their homes and I would urge anyone who thinks they might be eligible for this additional support to submit an application.
"This extra money could help make budgeting for your household bills this winter a little easier and, if the estimates are correct, could result in payments totalling more than £900,000 being made to Powys residents."
Payments will be issued from January 2022 and should be completed by the end of March, although PCC hopes to send them out sooner if it can.
Applicants may be asked to provide proof of their eligibility to claim the £100.
Powys residents, who are struggling to heat their homes, may also find it useful to get in touch with PCC's Money Advice Service, for free and confidential advice on managing fuel bills and alternative ways of keeping warm.
To find out more, visit the PCC website and search 'money advice'. It includes a range of free tools to help you manage your money better, and an online form that will allow you to 'request money advice'.
Alternatively call 01874 612153 or email wrteam@powys.gov.uk