Cabinet resignation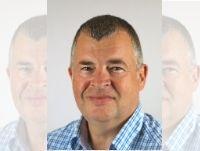 14 December 2021

Councillor Iain McIntosh, Portfolio Holder for Planning, Housing and Economic Regeneration, Climate Change and Mobile/Internet Connectivity, has announced he is stepping down from his Cabinet role.
Councillor McIntosh, who represents Yscir, has been a member of the Cabinet since November 2020, said he was stepping down.
The Leader, Councillor Rosemarie Harris and Cllr Aled Davies, Deputy Leader, thanked Councillor McIntosh for his contribution to the Cabinet: "We thank Iain for his work and wish him well for the future. We understand that the matter of education transformation and potential closure of Cradoc Primary school is a sensitive one. We do hope that Cllr Iain will reconsider and withdraw his resignation".
The Leader, Councillor Rosemarie Harris added: "I will take on Cllr Iain McIntosh's Cabinet responsibilities, with immediate effect."