Pressures across the Powys Care system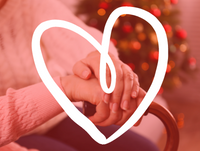 16 December 2021

People in Powys are being encouraged to help support their relatives to come home from hospital for the festive period, so they don't spend more time in hospital than absolutely necessary.
There are currently exceptionally high demands upon care services across Powys and it is anticipated that the situation will become more difficult to manage as we move deeper into winter.
Executive Director for People and Organisational Development, Ali Bulman said: "We are already experiencing delays in providing care services to those residents who require them, and we know that this could impact upon people's wellbeing, potentially leading to people developing increased needs for care and support.
"At the moment, it is becoming increasingly difficult to transfer Powys residents out of hospital and back home when they are ready to leave. This is creating significant bed shortages and ambulances are having to wait at the "front door" of hospitals as a result. This means that paramedics are unable to respond as quickly as usual to other 999 calls in the community.
"The County Council are doing everything they can to support people to return home from hospital as swiftly as possible. We have increased the numbers of staff in our hospital and provider services so that we can quickly understand the short-term care that people require when they leave hospital.
"There isn't enough home-based care to meet demand, however, so we are also working to offer alternative forms of support wherever we can as a short-term measure. This unprecedented situation requires us to all work in partnership, and that partnership includes Powys families.
"If you have a relative or loved one in hospital who is well enough to go home but is waiting to be discharged with home care and community health support, you may be able to help them to get home more quickly if you and your family are in a position to support them at home. Please speak to the staff if this something you can help with."
"We may also propose an interim stay at a residential or nursing care setting for your relatives or loved ones whilst we find the necessary home-based support. We know that this isn't always the ideal option but spending as little time in hospital is better for our residents, reducing the chances of hospital acquired infections and loss of independence. We also need to do all we can to free up hospital beds for those with urgent care needs.
"Your support will not only help your loved ones; it will also go a long way to supporting the NHS and social services," she added.