Have your say on how Powys combats climate change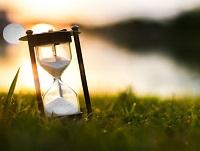 16 December 2021

Having declared a climate change emergency and committed to reduce carbon emissions to net zero by 2030, Powys County Council would now like your feedback on its first draft climate strategy.
Climate Change is close to home for many of us in Powys. We are already seeing increased extreme weather events and our recovery from covid provides us with an opportunity to attempt to build back better and have a green, carbon neutral recovery.
In September 2020, Powys County Council declared a climate emergency and agreed a cross-party motion on climate change. Last month, the council hosted a COP Cymru event with the leader sharing best practice and innovative projects with delegates from across Wales and the UK. The draft climate strategy, Red Kite Climate Vision and Strategy, builds on these actions highlighting how acting on climate change meets all four pillars of the council's Vision 2025 and sets out the ambition for the future.
"Powys has always been a forward-thinking county, with communities passionate and committed to caring for the environment and tackling climate change." Explains Cllr Rosemary Harris, Leader of Powys County Council.
"It is only right that we, as a council, step up our efforts to help combat the climate emergency. Together with our partners and stakeholders we aim to be a leading force in making greener choices and continue with, and build on, the excellent work which is already happening throughout the county to steer us on the path to reducing our carbon emissions to net zero by 2030."
The draft strategy currently combines suggestions from staff and the community, with input from the committee on climate change, the Partnership Council for Wales, Local Government Association, Climate Emergency UK, and many others. Through this strategy the council aim to play its part in combatting climate change by facilitating change and providing civic leadership across the county that will encourage others to follow. However, the responsibility to make these changes does not solely lie with the local authority and the council is keen to work with all local, regional, and national stakeholders to ensure sufficient action is taken and progress made.
A draft copy of Red Kite Climate Vision and Strategy is available to view online until 7 January, and the council would welcome feedback and suggestions for further contributions toward the future of climate action in Powys.
To view a copy of the draft strategy and provide us with your feedback, please visit:
English: https://www.haveyoursaypowys.wales/climate-strategy
Welsh: https://www.dweudeichdweudpowys.cymru/strategaeth-hinsawdd