Take care when making those last-minute online Christmas purchases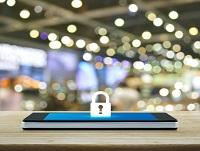 17 December 2021
Powys County Council's Trading Standards team are keen to remind residents panic buying last minute Christmas presents online, not to fall foul of unscrupulous sellers.
Together with the Office for Product Safety (OPSS), the council's Trading Standards team make sure people check who they are buying from. Many consumers may be unaware that online platforms are not always the seller of the products on their websites but often act as an intermediary between an independent company and the buyer. And that buying products from businesses based overseas or who fail to provide an address, increases the risks.
As more and more shoppers use online platforms, so too do unscrupulous sellers, supplying unsafe products and offering no support when things go wrong.
OPSS and the council's Trading Standards team is therefore issuing a Safety Checklist for anyone purchasing products through online platforms:
Are you buying directly from an online platform or is it a third-party seller?
Research the trader - Don't rush into buying an item as soon as you spot a good deal. Take some time to do some research on the company or trader first by checking their protected by a trade body, have a registered address and if they have a good reputation with customers.
Is the seller based in the UK or abroad, and is there a name and address for you to contact?
Do a domain check - Type in the trader's web address to whois.com so you know they're genuine. Make sure their full address and contact details are listed.
Look for the padlock - When buying online, look out for the padlock sign in the url bar on the payment page so you know the website is secure. The web address should also start with 'https://' and part of the wording may turn green too.
Don't pay by bank transfer - Always use a credit card, debit card or PayPal to pay for items bought online and never pay by bank transfer. Bank transfers can be difficult to trace meaning you are very unlikely to get your money back.
"With so many people shopping online to compare deals, scammers are using numerous tactics to target people with phantom goods." Explains Cllr Beverley Baynham, cabinet member for Trading Standards.
"They are drawing people in with cut-price deals and then persuading people to buy items with phoney recommendations from customers. It's really important that people don't rush into buying an item when they spot a bargain but take some time to make sure it's genuine first.
"There are a number of steps people can take to protect themselves, including conducting basic due diligence before buying goods. This includes checking reviews or references of the seller and also looking for signs such as whether the website domain begins with 'https'."
OPSS Chief Executive Graham Russell said: "We are seeing a rise in the use of online marketplaces by consumers across the UK. At the same time, there is too much evidence of non-compliant products being sold by third party sellers. I urge consumers to be cautious and identify who and where they are buying from.
"OPSS is already identifying products that pose a serious risk but are still available online, working with local Trading Standards requiring Online Platforms to ensure they are removed from sale. More than 10,000 unsafe products including toys have been taken down from online platforms in 2021 alone."
For more information about staying safe online or to report suspected scams, please use the following contacts: