How are we doing?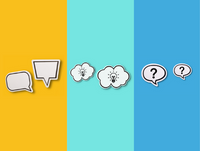 5 January 2022
Powys County Council has launched an ongoing engagement exercise and is seeking feedback to help improve services across the county.
Understanding public views will enable the Council to target resources efficiently and develop services that meet the needs of local people in line with the Council's well-being objectives.
Cllr Myfanwy Alexander, Cabinet Member for Communications & Engagement said: "'We want to make the council work as well as possible for everyone in Powys and this is a step change in that process. We need feedback to improve and we also need to know what matters most for you."
There are a few ways to get involved and everyone is encouraged to have their say and share their ideas:
Feedback received through the ongoing engagement exercise will be reported on as part of the Quarterly Performance Reporting to Cabinet and, along with data from other sources, will be used to inform future decisions.