Council Resignation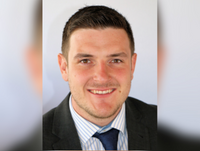 6 January 2022
Councillor James Evans, who represents the Gwernyfed Ward on Powys County Council has announced he has resigned from the county council.
A member of the Conservative Group and former cabinet member, Councillor Evans announced he was resigning as from the county council effective from December 31, 2021. Cllr Evans is Member of the Senedd for the Brecon and Radnor constituency.
Under normal circumstances a resignation would trigger an election within 35 days of the notice of vacancy being posted. However, under Section 89(3) of the Local Government Act 1972 an election shall not be held if the vacancy has occurred within 6 months of the date of an ordinary election unless one third of the total membership is vacant.
The seat will therefore remain vacant until the election in May and neighbouring Councillors will be asked to assist with any ward work until the election.
County Councillor Gareth Ratcliffe - 07974 353121 / cllr.gareth.ratcliffe@powys.gov.uk
County Councillor James Gibson-Watt - 01497 820434 / 07971048737 cllr.james.gibson-watt@powys.gov.uk
County Councillor William Powell - 07703 112113 cllr.william.powell@powys.gov.uk
County Councillor John Morris - 01873 810275 / 07976928277 cllr.john.morris@powys.gov.uk
County Councillor Karen Laurie-Parry - 01982 560624 / 07976 928154 cllr.karen.laurie-parry@powys.gov.uk