Children's Social Work Recruitment event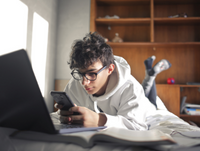 7 January 2022

Are you looking for a fresh start for the new year? Join our online recruitment event for qualified social workers on 19 January at 6 pm to find out why Powys Children's Services is the team for you in 2022.
This is a great opportunity to find out more about current vacancies, hear about our plans and priorities and also to ask questions to our friendly team. Our brilliant staff will talk about what it's really like to work in this forward-looking service and the benefits it could bring you.
Powys County Council's Cabinet Member for Children's Services, Cllr Rachel Powell says: "We are looking for passionate social workers to join our team in Children's Services to share their expertise, experience, and case work knowledge and make a difference to the families we support.
"If you believe in the power of social work to support people to change their lives for the better, then now is a great time to come and join us. We've invested in our service and workforce so that you'll have a manageable caseload and the support you need to do the job you love, spending time with the children and families you support."
Powys is closer than you may think, less than 50 miles from some of the largest cities in the UK and offers great career opportunities. You'll have a great work-life balance with time to enjoy your family and the beautiful landscapes in the heart of Wales.
Interested, and want to find out more about joining our supportive team? Then book your place for the event now at https://forms.office.com/r/g0hTrHMKcR
To view our current social worker vacancies, visit https://en.powys.gov.uk/jobs