Home-Grown Homes project wins three awards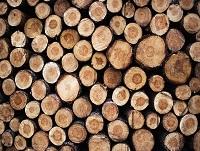 14 January 2022
A pioneering council-led project, designed to encourage greater use of Welsh timber in the construction industry, has won three prestigious awards.
Home-Grown Homes was launched to identify and test interventions that could have a transformative impact on the Welsh timber construction supply chain and on the delivery of low carbon social housing in Wales.
Led by Powys County and funded by the Welsh Government and the EU Rural Development Programme. The research project was delivered by Woodknowledge Wales with project partners Cardiff Metropolitan University, Coed Cymru and BM TRADA.
The project picked up the Innovation and Value awards at the Constructing Excellence in Wales 2021 (held in October 2021), which celebrates the best projects, collaborations, and initiatives in the construction and built environment sector from across Wales. Woodknowledge Wales were Highly Commended in the award's SME of the Year category.
It has been put forward for the national Construction Excellence Awards, which will be held in London later this month.
The Home-Grown Homes Project added to its award collection in November when it won the Public Leadership Award at the Social Value for Future Generations Awards 2021 for leading the way in embedding social value into their business culture, processes and systems to ensure the needs of their communities are being met.
Leader Cllr Rosemarie Harris said: "I'm delighted that the Home-Grown Homes Project has picked up these prestigious awards.
"This project has enjoyed successful collaborations and has enabled the council to build on relationships with various Welsh Government departments including Housing, Forestry and Economy as well as organisations such as Natural Resources Wales, all of which have been represented on the project's steering group.
"Our sponsorship of the Home-Grown Homes Project shows our positive leadership role in reducing the carbon footprint of our affordable homes. We remain the only council in Wales, and one of only a few in the UK, with a Wood Encouragement Policy."
Gary Newman, Chief Executive of Woodknowledge Wales, said: "We're honoured and proud to have been given the opportunity to work with such a fantastic group of people across the timber and housing supply chain in Wales, and for our policy recommendations to find resonance with the Welsh Government.
"We are grateful for the leadership Powys County Council has taken in initiating the Home-Grown Homes Project and the trust that has been placed in our team to drive the project during the research phase.
"We are continuing this work with a number of communities of practice at each level of the supply chain to share learning and improve delivery of Home-Grown Homes in Social Housing in Wales."