Cabinet Changes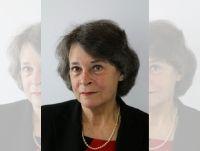 19 January 2022
Powys County Council Leader Councillor Rosemarie Harris has announced changes to her cabinet team's areas of responsibility.
The changes, which will come into force with immediate effect, following the resignation of Councillor Iain McIntosh from the Cabinet in December, with portfolio responsibilities for planning and housing allocated to existing cabinet members, maintaining a cabinet of seven members.
Councillor Myfanwy Alexander will take over responsibility for Housing and Climate change, she already has responsibility for a number of services areas including Adult Social Care, Welsh Language, Communications and Engagement.
Councillor Beverley Baynham will take over responsibility for Planning, in addition to Corporate Governance, Regulatory Services and Digital Powys, excluding Broadband Infrastructure.
Responsibility for Broadband Infrastructure will move to Councillor Rachel Powell while responsibility for Economic Development Strategy and Regeneration will move to the Leader Cllr Rosemarie Harris.
"The changes will ensure that all services areas will be accommodated by existing Cabinet Members, ensuring clear accountability without increasing the overall size of the cabinet in the period running up to the May County Council elections. I appreciate the decision will increase the workload for individual Cabinet Members, but I am confident of their ability to manage the changes," said Councillor Harris.
Leader: Cllr Rosemarie Harris - Chair Public Service Board; Chair Transformation Delivery Board; Chair Corporate Improvement Board; Economic Development, Strategy and Regeneration (including Mid Wales Growth Deal / Global Centre for Rail Excellence); County Farms; Cabinet Business; Armed Forces Partnership.

Finance and Transport: Cllr Aled Davies- Finance, including Procurement; Income & Awards & Integrated Business Planning Programme; Equality and diversity; Powys Commercial Services; Risk management; Transport, including Home to Schools' transport; HOWPS JV Board Member.

Education and Property: Cllr Phyl Davies - Education; Schools' Transformation Programme; Property, including HOWPS JV Board Member; Catering & Cleaning.

Young People and Culture: Cllr Rachel Powell - Children's Services; Youth Justice; Youth Services; Culture, including Libraries, Museums and Archives; Leisure; Broadband infrastructure.

Adult Social Care and Welsh Language: Cllr Myfanwy Alexander - Adult Social Care; Violence Against Women, Domestic Abuse & Sexual Violence; North Powys Wellbeing Programme; Refugees; Welsh Language; Communications & Engagement, including Town & Community Councils & Third Sector; Corporate Performance Management; Housing Service, inc Gypsies & Travellers; Climate Change and decarbonisation.

Corporate Governance & Regulatory Services: Cllr Beverley Baynham - Digital Services, inc Customer Services & Information Governance; Digital Powys Programme (excluding Broadband infrastructure); Workforce and Organisation Design & Development; Workforce Futures Programme; Corporate Health & Safety; Legal Services; Member Development and Support; Ombudsman; Coroners; Registrar Service; Environmental Health / Trading Standards; Emergency Planning & Community Safety; Planning.

Environment: Cllr Heulwen Hulme - Highways and Recycling; Countryside Services