Cabinet to consider Empty Property Action Plan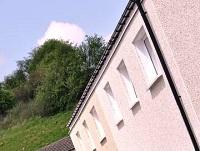 2 February 2022

A plan which could bring empty properties in Powys back into use is to be considered by Cabinet next week, the county council has said.
Developed in collaboration with the Welsh Government, Powys County Council has produced its Empty Property Action Plan.
The plan, which sets out how the council can improve and develop its approach to bring empty properties back into use, will be considered by Cabinet on Tuesday, February 8.
Empty properties in town centres, villages and surrounding neighbourhoods represent an underused community asset and lost opportunities to accommodate housing or commercial solutions that are tailored to fit the needs and demands of the local area, Cabinet will be informed.
Cabinet will also be told that there are 993 homes in Powys that have been empty for longer than 12 months.
If the plan is adopted by Cabinet, the council will be eligible to apply from the Welsh Government's Empty Property Management Fund - a £15.2m package that supports action to bring long-term empty properties back into productive use.
Cllr Myfanwy Alexander, Cabinet Member responsible for Housing Service, said: "Empty properties can have a detrimental impact on an area and also represent a waste of resource.
"This plan allows us to tackle such properties, as a last resort, but we will always seek to work with the owners of such property to bring them back into use, regenerating derelict sites."
If adopted, the plan will be regularly updated to make sure that the council is developing its expertise and reducing the number of long-term empty properties in Powys.