Rent increase proposal to support housing business plans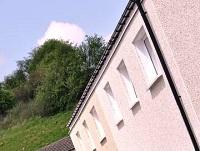 2 February 2022

Investment to build new and affordable council homes while continuing to maintain the existing stock will need to be supported by a modest rent increase, the county council has said.
Powys County Council is currently finalising its housing business plans to ensure that they are viable and sustainable.
As part of its plans, a council house rent increase of 3.1 per cent is being considered.
The increase, which equates to an average of £2.55 per week, is necessary to fund the service as well as allow the council to continue with its maintenance investment plans for the existing 5,446 council houses.
The proposed rent increase will also help fund the council's investment programme of providing 250 new homes by 2025, a programme the council is planning to increase.
Council-owned homes remain among the most affordable in Powys but the proposed increase in rents is below the December rate of inflation at 5.1 per cent.
On Tuesday, 8 February, Cabinet will consider the proposed rent increase.
Cllr Myfanwy Alexander, Cabinet Member responsible for Housing Service, said: "We have done all we could to keep this rise as reasonable as possible but some rise is unavoidable because it is vital that we have the funds to invest in our housing stock, which directly benefits our tenants."
Cabinet will also be asked to approve new charges for services such as grounds maintenance, communal cleaning, heating, washing lines, tv aerials, sewerage treatment and fire safety work.
Rent for council garages will also see an increase of £0.39 per week if the recommendation is approved.