School Transformation Programme Reviewed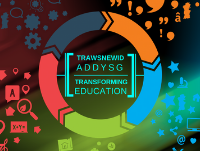 9 February 2022

Powys County Council's 21
st
Century Schools programme has made an excellent start and there is high confidence that it will be delivered, a national review has concluded.
The findings of a Welsh Government Gateway Review with recommendations were presented to the council's Cabinet on Tuesday (February 8).
The independent review assessed the strategic outcomes and objectives of the programme and gave it an 'Amber Green' rating that successful delivery appeared probable, but that constant attention was needed to ensure risks did not threaten the project.
Gateway Assurance reviews are widely used across the United Kingdom's public sector's Programmes and Projects and use a delivery confidence assessment at key milestones - only eight per cent of Welsh Government and public sector project received an Amber Green rating in 2020
The review team made several recommendations following the work which have been accepted by the programme's senior reporting officer and were agreed by the Cabinet at Tuesday's meeting.
Cabinet Member for Education and Property, Councillor Phyl Davies; said; "We thank the review team for their thorough assessment and positive feedback on the work and deliverability of the ambitious 21st Century Transformation programme.
"While the Cabinet was always confident in the strategic approach of the programme and its positive impact on education in Powys, it is pleasing to have the work recognised by an independent and highly regarded review.
"We welcome their recognition of the strong leadership we have in place and the strategic approach but are not complacent and appreciate that the programme has long way to go and that we must maintain our focus if we are to deliver our objectives.
"The cabinet have accepted the report findings and agreed the recommendations," he added.
Report Recommendations
Set out the financial options for match funding the enhanced programme including the Value for Money proposition of investing in the future and the cost of doing nothing, so that all parties have a common understanding of options available.
Reiterate the Transformation and Improvement Vision and situate 21st Century Schools as an essential component in that narrative.
Develop a form of mapping across the Outputs/Outcomes/Benefits that clearly sets out who is responsible for what and how the dependencies will be managed to ensure benefits realisation.
Differentiate the governance levels, and memberships, required for each layer of Transformation Portfolio, 21st Century Schools Programme, and build Project.
Develop a Roadmap to assist in planning potential resources and funding needs during the Band B implementation.