Arlais Day Centre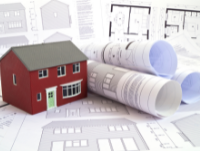 21 February 2022

A former day centre could be developed into affordable housing to help meet the housing needs in a mid-Powys town, the county council has said.
The transfer of the site of the Arlais Day Centre in Llandrindod Wells to Powys County Council's Housing Service from Adult Social Care is under consideration by the Council.
The council's Housing Services, which purchased land to the rear of the day centre almost two years ago, will begin work to develop both sites to provide up to twenty more affordable homes if the transfer is approved.
The day centre has been declared surplus to requirements for the purpose of providing day care services. Adult Social Care and Housing Services have developed alternative day care facilities at the council's older persons scheme at Lant Avenue in Llandrindod Wells. These facilities will be available when Covid-19 precautions allow services to re-open safely.
Cllr Myfanwy Alexander, Cabinet Member responsible for Housing Service, said: "'The transfer of Arlais to the Housing Department will enable Powys County Council to provide much needed homes for local people."
Cllr Phyl Davies, Cabinet Member for Education and Property, said: "We're aware that there are organisations in the town requiring office and activity space. We'll work with organisations to discuss their needs.
"However, to convert Arlais Day Centre into a property for commercial purposes requires significant investment to ensure that it complies with the necessary building standards as well as all relevant regulations and legislation. We do not have the capital investment to convert the building for commercial purposes.
"This proposed transfer is a positive solution that will provide much-needed housing in Llandrindod Wells."