Barnum's Dry Cleaners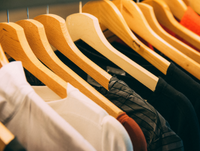 22 February 2022
Customers of a Brecon dry cleaners that ceased trading last summer have until the end of next month to retrieve their items from Powys County Council or they will be handed over to a charity.
Barnum's Dry Cleaners had numerous clothing and other items that had not been collected by customers before it closed its doors for the final time in June 2021.
The council's Trading Standards Service has been temporarily storing the uncollected items for the last several months and tried to contact customers to arrange for their collection.
However, there are still a number of items that have yet to be retrieved.
The council is now giving those customers until Thursday, March 31 to collect their items. Any items not collected after the deadline will be given to charity.
Any customers who had items at Barnum's Dry Cleaners that they wish to claim should contact the council's Trading Standards Service on 01874 623420.